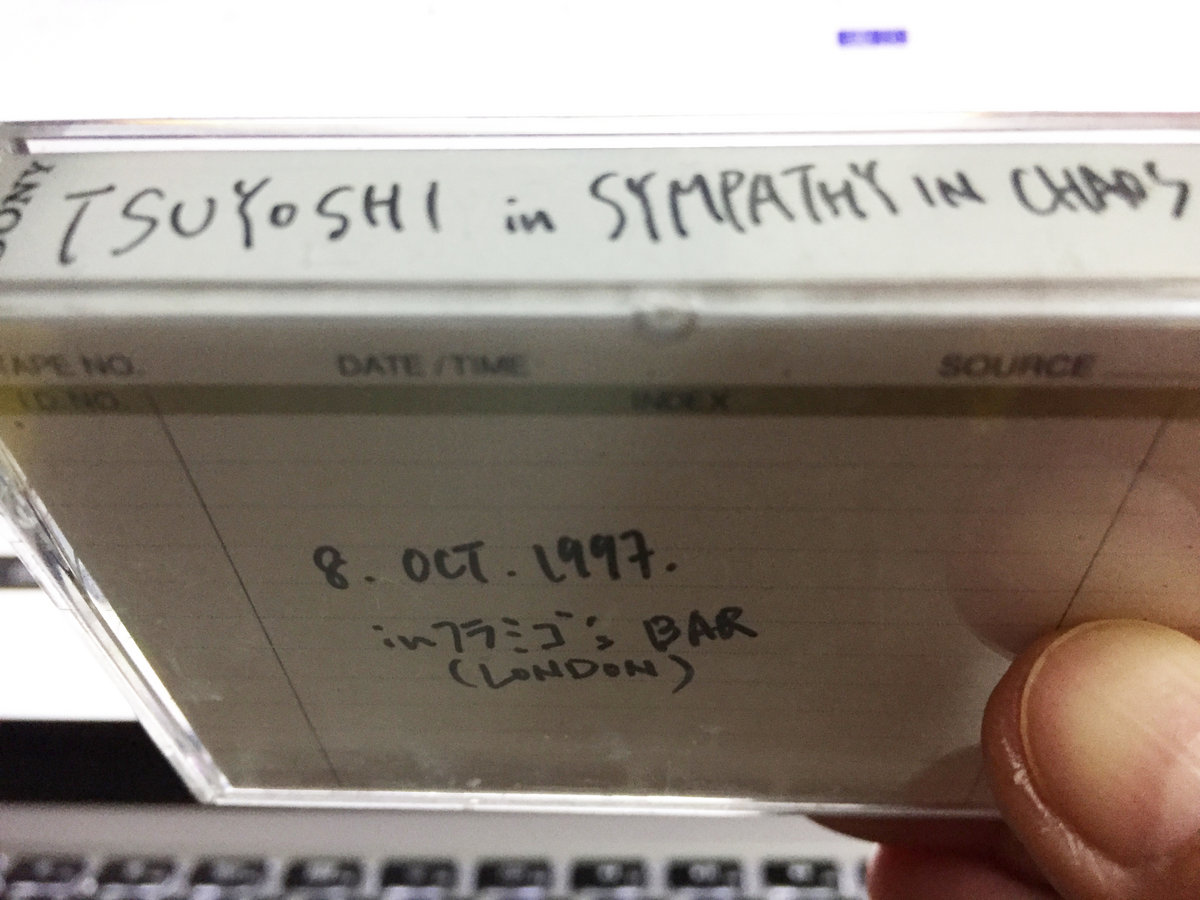 Title : Sympathy In Chaos @ Flamingo's Bar London in 8th Oct 1997
Artist : Mix by Tsuyoshi Suzuki
Cat No. : MR-16
Official Release date : 27 Jan 2021
Tsuyoshi started to have the another projects called Sympathy In Chaos as compilation series and the event since 1997 , this project is bassically free-style psychedelic music and no need to have 4-4 beats and he is still activating this since then.
Sympathy In Chaos projects is also more collaborative with different type of artists such a name like ISSEY MIYAKE , and others.
So this DAT is from his first regular Sympathy In Chaos event in London 1997. Free psychedelic mixed for 3hours! Let's dope and enjoy!