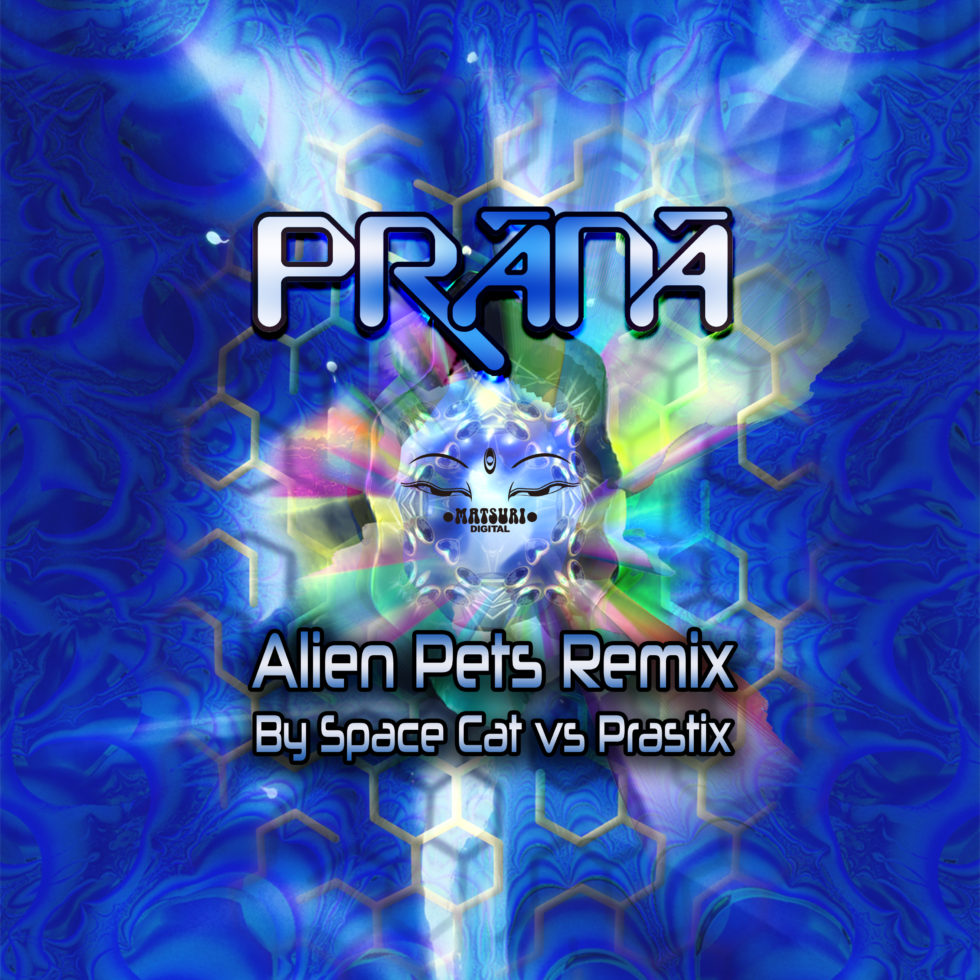 Title : Alien Pets Remix ( by Space Cat vs Prastix )
Label : Matsuri Digital
Artist : Prana
Cat No. : MD036
Release date: Bandcamp exclusive 2019.12.24 / iTunes etc : 2020.1.6
Pranaの名曲、Alien PetをSpace Cat とPrastixがRemix!
Prana Alien Pets Remix by Space Cat vs Prastix !!
///Release Note///
JAPANESE/日本語:
Matsuri Classicsに続きリリースするのは、Tsuyoshi SuzukiとAndy Guthrieによる伝説のユニットPranaが1997年にリリースした名曲Alien Petsのリミックス。イスラエルのアーティスト、Space Catと先日MatsuriからEPをリリースしたPrastixによるこのリミックスは、原曲のインパクトや曲の展開の素晴らしさを残しながらも、カッティングエッジなプロダクションによって新しいビジョンを与えている。
ENGLISH:
Matsuri Digital is starting off 2020 with a bang, looking towards the future with a reframing of a past classic. After the rerelease of some Matsuri Classics in 2019, the first release of the next year is a remix of a Prana favourite: Alien Pets, remixed by Prastix and Space Cat.The original track dropped in 1997 to great acclaim and has long been a favourite of trance fans across the globe. This new remix features key elements of the original with a new vision and stunning production, with high-energy buildups, full-spectrum riffs, and powerful momentum.Dance floors around the world have been going off as Tsuyoshi has played the track in his recent sets and the explosions will surely continue with the release of this brilliant new production.
///Release info///
Title : Alien Pets Remix ( by Space Cat vs Prastix )
Label : Matsuri Digital
Artist : Prana
Cat No. : MD036
Release date: Bandcamp exclusive 2019.12.2410/ iTunes etc : 2020.1.6
///Track List///
1.Alien Pets Remix
///Credits///
Written & Produced by Andy Guthrie and Tsuyoshi Suzuki
Remixed by Space Cat & Prastix
Cover art by Organix, Layout by HRK