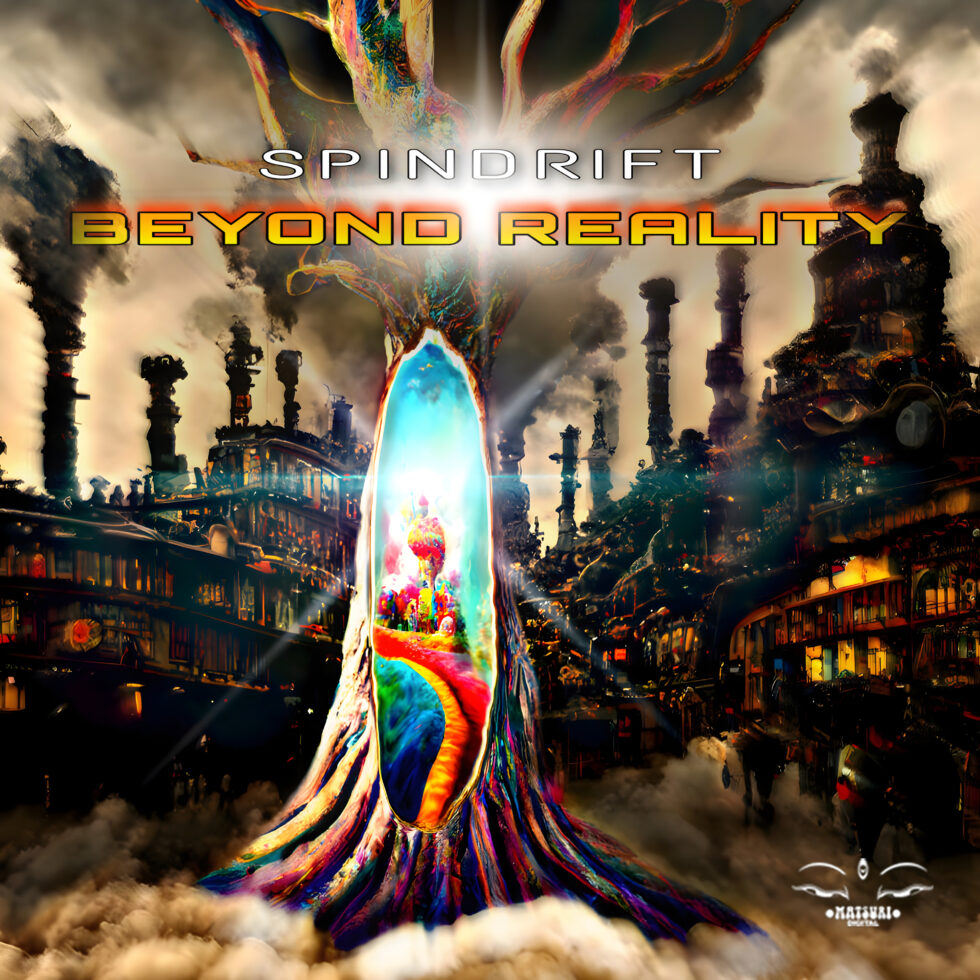 Title: Beyond Reality
Label: Matsuri Digital
Artist: NSpindrift
Cat No. : MD075
Release Date: 11th Nov 2022
Matsuri Digital is pleased to announce a superb 4-track release by veteran Swedish producer Spindrift: the Beyond Reality EP.
ㅤㅤ
Download at Music stores will be ready 11th Nov 2022
///JPN///
Matsuri DigitalやDat Recordsのメンバーであるカナダ在住のDJ Solitareによるコンピレーションアルバム Beyond Expectationに楽曲を提供した、スウェーデンのSpindriftのシングルがMatsuri Digitalからリリース!独自のテイストを貫くSpindriftによるユニークな楽曲陣、是非チェックしてくださ!
///ENG///
Matsuri Digital is pleased to announce a superb 4-track release by veteran Swedish producer Spindrift: the Beyond Reality EP.
A longtime presence in the European and international scene, Leo Bergman has a unique style that was recently featured on Matsuri Digital as part of the Beyond Expectation compilation by DJ Solitare. Bergman's Spindrift project returns to the label with four more killer tracks that demonstrate his wonderful blend of deep grooves, funky rhythms, psychedelic trippiness, and mysterious atmospheres.
The beautifully-paced mystical vibes of these four masterful productions will keep you moving and grooving in multiple dimensions. Get Beyond Reality and blast off – November 11.
Text by DJ Solitare
///Track List///
1. Adaptive Fiction
2. Beyond Reality
3. Spacetime
4. Utopia
///Credits///
All tracks are written and produced by Leo Bergman
Artwork by Disa Bergman
Mastered by Maor Hasbani @Skizostudio, Israel
□Spindrift
Facebook : www.facebook.com/SpindriftSounds
Soundcloud : @leo-bergman-611995467
□Matsuri Digital:
Web : matsuri-digital.com/
YouTube: www.youtube.com/c/matsuridigitaljp/
Facebook: www.facebook.com/MatsuriDigital
Soundcloud: soundcloud.com/matsuri-digital/
Bandcamp subscription : matsuridigital.bandcamp.com/subscribe
Instagram: www.instagram.com/matsuri_digital/