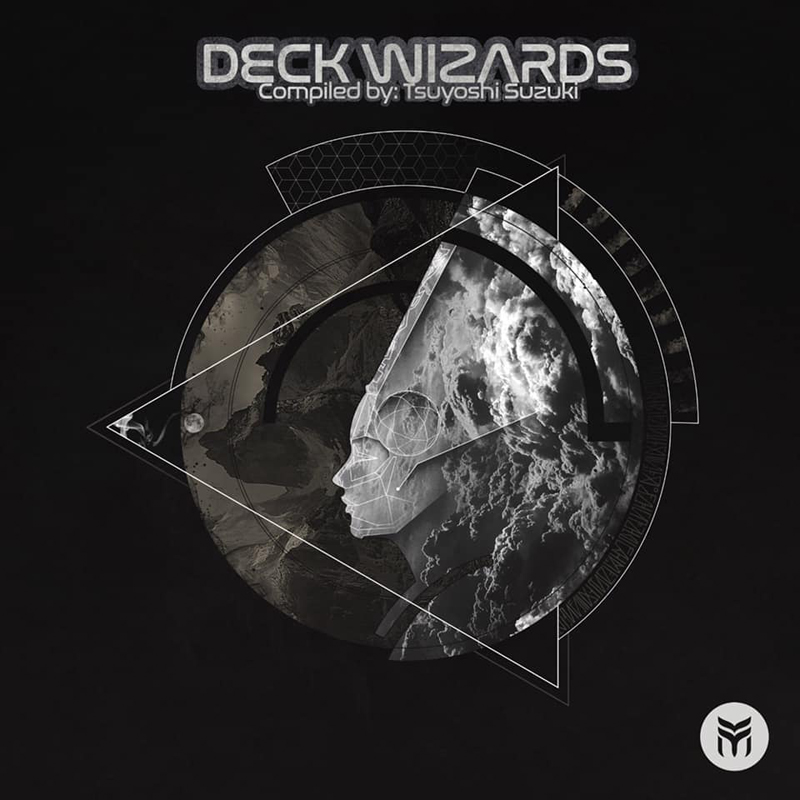 Goa Trance
Psy Trance
Trance
Title :Deck Wizards
Label :Future Music
Artist : Compiled by TSUYOSHI SUZUKI
Cat No. :FMR62
Official Release date :22 March 2019
Beatport Exclusive start date :
Future Music Records is proud to present 'Deck Wizards' compiled by Tsuyoshi Suzuki. Influenced by the 90's style of deep psychedelic music, the VA features 11 reimagined classics with fresh twists.
The 'Deck Wizards' series title is used by kind permission of John Phantasm/Phantasm Records.
///Track List///
Tsuyoshi Suzuki – Deck Wizards Intro (Original mix)
Chakra, Edi Mis – X-File (Vini Vici & Chakra Remix)
Transwave – Trashish (Space Cat vs Prastix Remix)
Skizologic, Tsuyoshi Suzuki – Back to the Earth (Original mix)
On3 – Creatures (Original Mix)
UNI, Tsuyoshi Suzuki – Bass on Top (Original Mix)
Astral Projection – Time Begun with the Universe (Goken Remix)
 Sandman – Pathfinder (Original Mix)
 Originals – Abc (Original Mix)
Extra Meaning – Secret Forest (Original Mix)
Earth Nation – Alienated (Oforia, Tsuyoshi Suzuki & Dede Cover)
///Credits///
The 'Deck Wizards' series title is used by kind permission of John Phantasm/Phantasm Records.
2019 Future Music Records, Cloud9 Publishing
Released by:Future Music Records