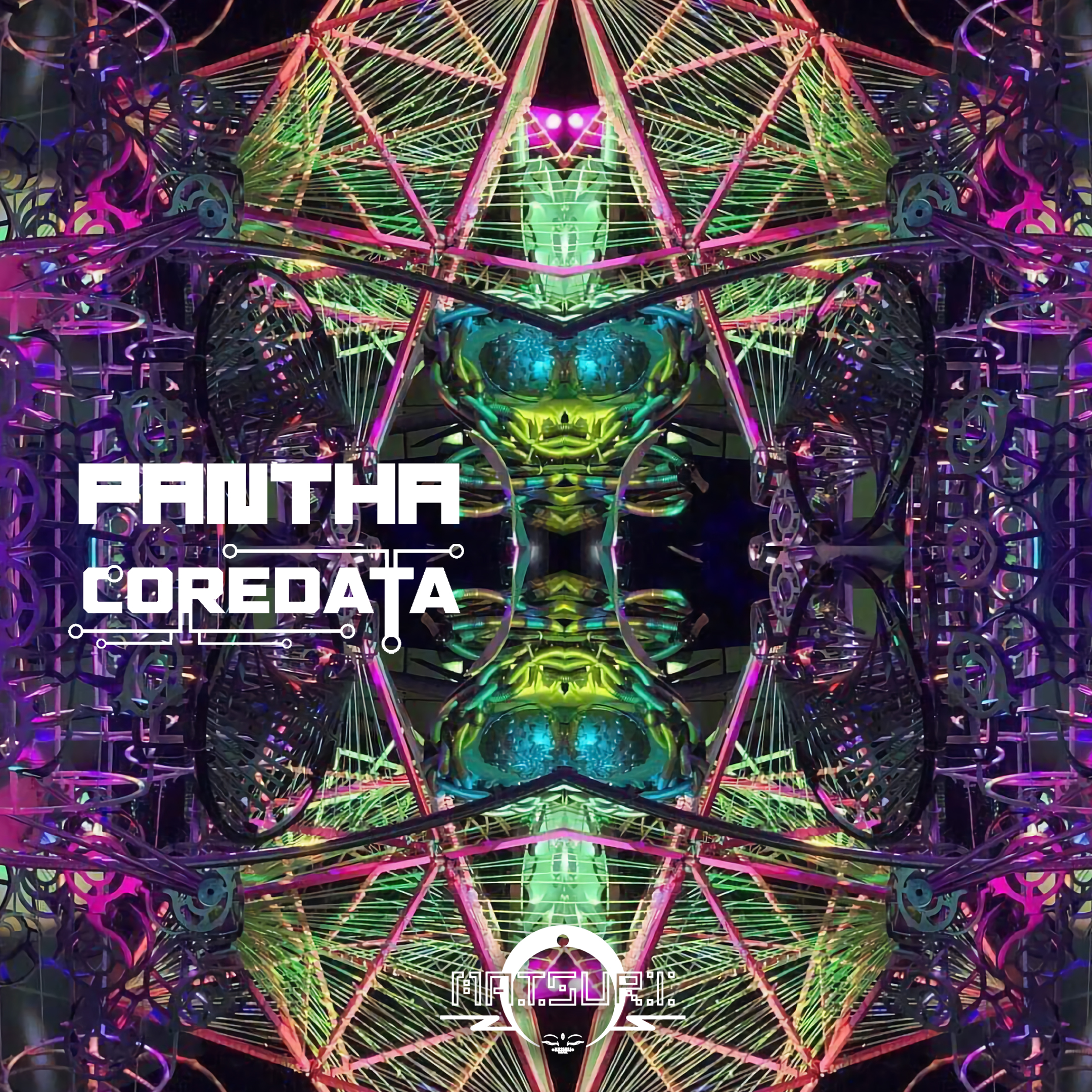 Goa Trance
Psy Trance
Trance
Title : Pantha
Label : Matsuri Digital
Artist : Coredata
Cat No. : MD039
Release date: Beatport Exclusive2020.3.20
iTunes, Juno Download etc:2020.4.03
UKゴアシーンの若手有望株Coredata「Pantha」が満を時してMatsuri Digitalからリリース!
UK's new talent Coredata's single is out now!
///Release Note///
Shaman Remixに続き、UKゴアシーンの若手有望株Coredata待望の新曲「Pantha」が満を時してMatsuri Digitalからリリース!自身の3枚目のアルバム「Be Humanized」をリリースしたFunky GongとCoredata ことJonnyの盟友であり、Jonny同様UKの若手アーティーストMerlin's Apprenticeによるリミックス3曲を収録するこのシングルは、90年代のアシッド的なサウンドを取り入れ、昨今のサイトランスのスタイルとは一線を画す作品となった。
ENGLISH:
Coredata is back with a powerful new track presented with two great remixes in a new EP on Matsuri Digital. Heard previously with his kicking remix of Skizologic's Traveler, we now hear the talented UK producer's original track Pantha alongside reworkings by Funky Gong and Merlin's Apprentice.The original mix of Pantha is a groovy, funky creation filled with analog sounds whose brilliant structure and clear lines create a hypnotic trance-like state. Funky Gong's remix adds a little techno edge, with dissonant riffs and energy-raising acid lines bringing the work to a slow long climax, while the remix by Merlin's Apprentice features a driving four-on-the-floor kick with gated voices and tension-building loops.Each of these brilliant mixes will get dance floors moving, grooving, and exploding!
///Track List///
1.Coredata – Pantha (Original mix)
2.Coredata – Pantha (Funky Gong Remix)
3.Coredata – Pantha (Merlin's Apprentice Remix)
///Credits///
All Tracks Written & Produced and Mastered by Jonny Royall
Tr 2 Remixed by Minoru Tsunoda aka Funky Gong
Tr 3 Remixed by Steve Birch
Cover :
Photo by Metacosmo
Layout by HRK aka Mijinko
▪️Coredata
Facebook:www.facebook.com/Coredata-309151662905579/
Soundcloud:https://soundcloud.com/core_data
Instagram:www.instagram.com/psy_coredata/