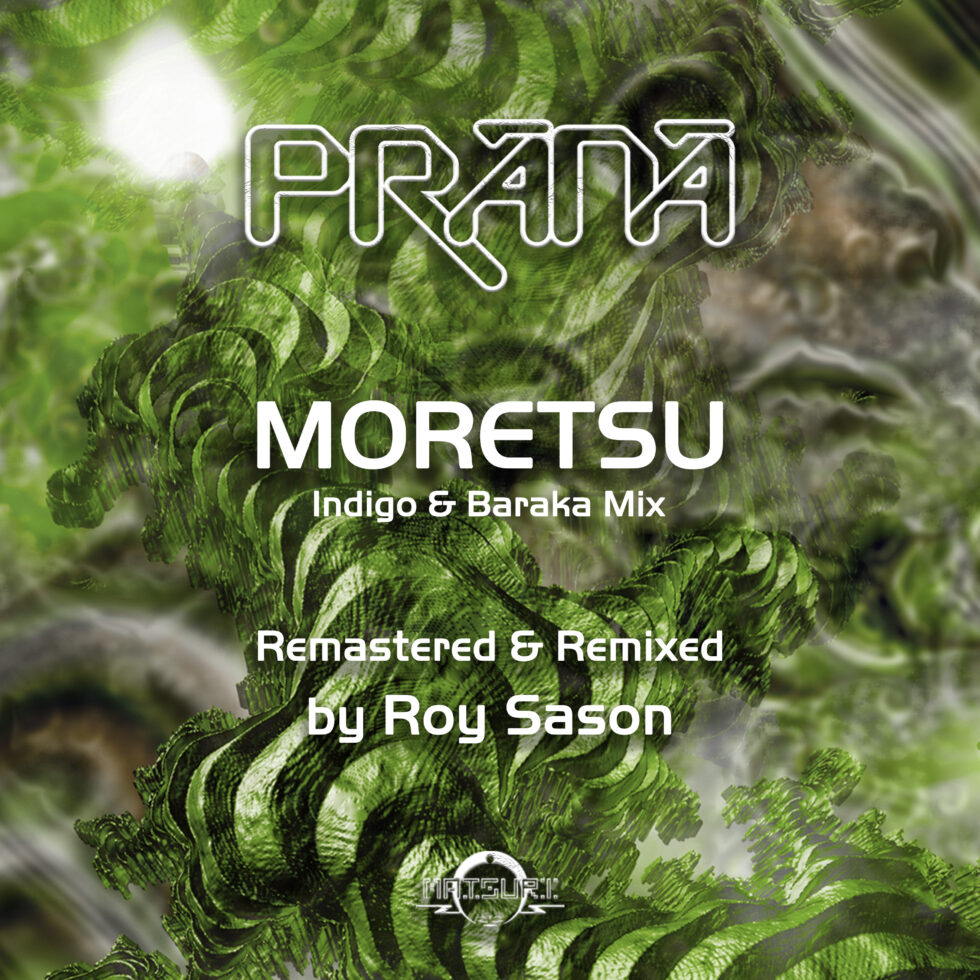 Title : Moretsu (Indigo & Baraka Mix) Remastered & Remixed by Roy Sason
Label : Matsuri Digital
Artist : Prana
Cat No. : MD052
Release date: Beatport exclusive 2021.2.26 / iTunes etc : 2021.3.12
Black Rainや、SkizologicとのユニットThe SquareとしてリリースしたKiba remixに続き、イスラエルのレーベルZion 604のオーナーであり、イスラエルのゴアトランスシーンの重要人物であるRoy SasonによるPranaのMoretsu Remixを2021年3番目のリリース作品としてリリース!!
95年にバイナルでリリースされた当時のサウンドを忠実に再現し、アレンジも加えたこのMoretsu Remixは、オールドスクールゴアトランスを愛すダンサー全てに聞いて欲しい作品。
ENG:
Matsuri Digital is delighted to announce yet another fantastic Prana remix by our friend Roy Sason of Zion 604, this time the brilliant and powerful Moretsu.
With his attention to capturing the 'space music' spirit of the heyday of the Goa scene in the 90s while adding the latest in production and composition techniques, Roy has crafted a masterful remix of this cosmic Prana classic. Uplifting and energizing without being manic, this track has amazing oscillating figurations, cosmic whooshes, an old-school mystical harmonic flavour, and an incredibly joyful bounce to its bass, punctuated by some funky percussion and synth sounds.
///Track List///
1. Moretsu (Indigo & Baraka Mix) Remastered by Roy Sason
2. Moretsu (Indigo & Baraka Mix) Remixed by Roy Sason
///Credits///
Original Track Written & Produced by Tsuyoshi Suzuki as Prana
Track 1, Remastered by Roy Sason
Track 2, Remixed by Roy Sason
Mastered by Maor Hasbani aka Skizologic
Cover art by Organix
Layout by HRK
■Roy Sason
Facebook : www.facebook.com/Shidapu.Roy
Soundcloud : https://soundcloud.com/roy-sason
(Shidapu's Sc) : https://soundcloud.com/shidapumusic
Youtube : www.youtube.com/channel/UCVQAzu2OjIN_NcnZ0y_0paw