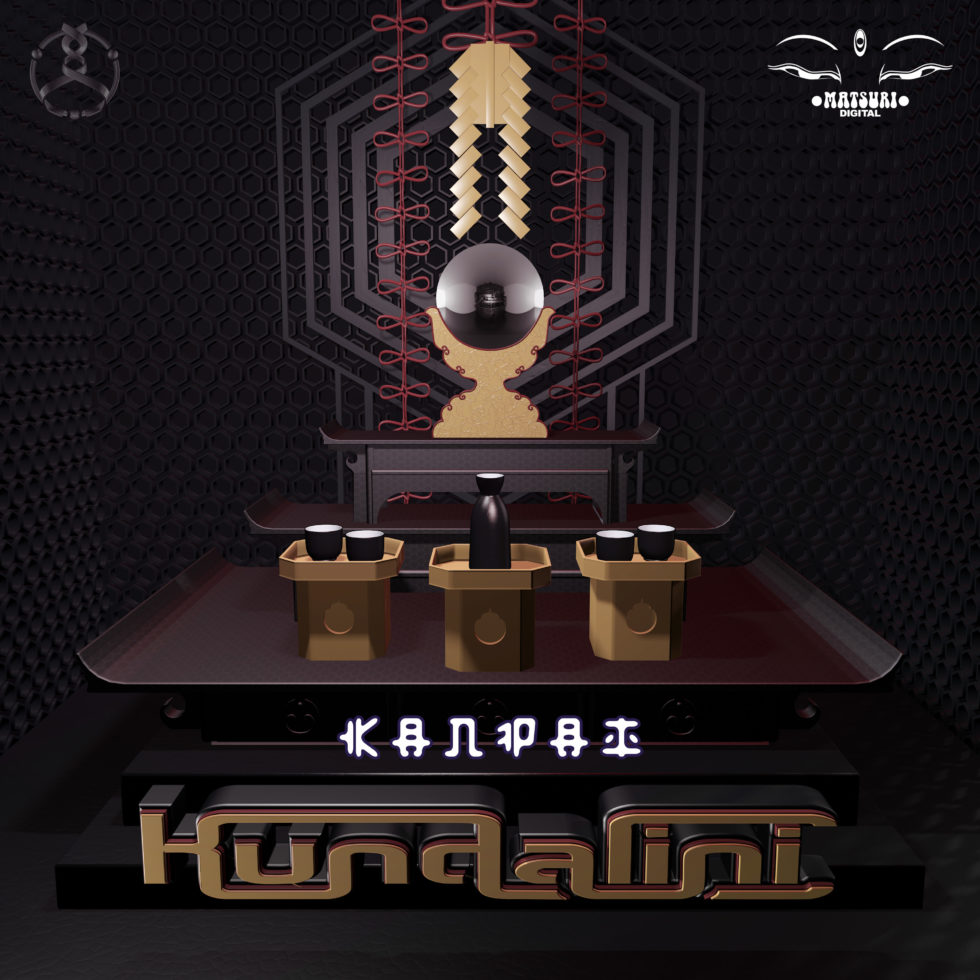 Title : Kanpai
Label : Matsuri Digital
Artist : Kundalini
Cat No. : MD038
Release date: Bandcamp exclusive 2020.2.14 / iTunes etc : 2020.2.28
2019年Tsuyoshi Suzukiがヨーロッパツアーでヘビーローテーションしていた楽曲が満を時してリリース!
One of Tsuyoshi's heavy rotation tune in 2019 is going to be release!
///Release Note///
東欧ブルガリアのアーティストKundaliniこと、Nikolay Sabchevによる楽曲をリリース!
ヨーロッパを中心に世界中のパーティー、フェスバルプレイし、BMSS、604 Recordings、Spiral Trax、Ovnimoon、EDM Recordsなどサイケデリックトランスの主要レーベルから作品をリリースて来た。2019年12月には、日本の604 RecordingsからリリースされたシングルがBeatportのPsy Tranceチャート1位を記録するなど、世界中の注目を浴びているサイケデリックアーティストの1人である。Matsuri Digitalから配信される「Kanpai」は昨年2019年Tsuyoshi Suzukiがヨーロッパツアーでヘビーローテーションしていた楽曲。満を時してリリースされる「Kanpai」チェックして欲しい!
ENG:
Matsuri Digital is delighted to announce their first release of a fantastic artist, Kundalini, with his mega-trippy track Kanpai!The Bulgarian producer Nikolay Sabchev has been playing internationally and releasing tracks as Kundalini for the last decade, and this new production is a cutting-edge example of his brilliant music-making. Kanpai is a wonderfully-paced creation, which builds progressively to feature a dizzying array of electronic sounds. Its high-energy rushes and whooshes, spacey bleeps and echoing voices, are all supported by a strong kick and driving rhythm.A totally mind-bending track that will be creating mayhem on dance floors around the world!
///Track List///
1.Kanpai
///Credits///
Written & Produced by Nikolay Sabchev
Mastering by MiCKy NoiSE / Plus Six Mastering
Cover art by Miro Moric
▪️Kundalini
Facebook:www.facebook.com/nicokundalini
Soundcloud:https://soundcloud.com/dj-kundalini
Instagram:www.instagram.com/nicokundalini/
Youtube:www.youtube.com/channel/UC8y5NUIrXh2HARuy_Ou5kSA