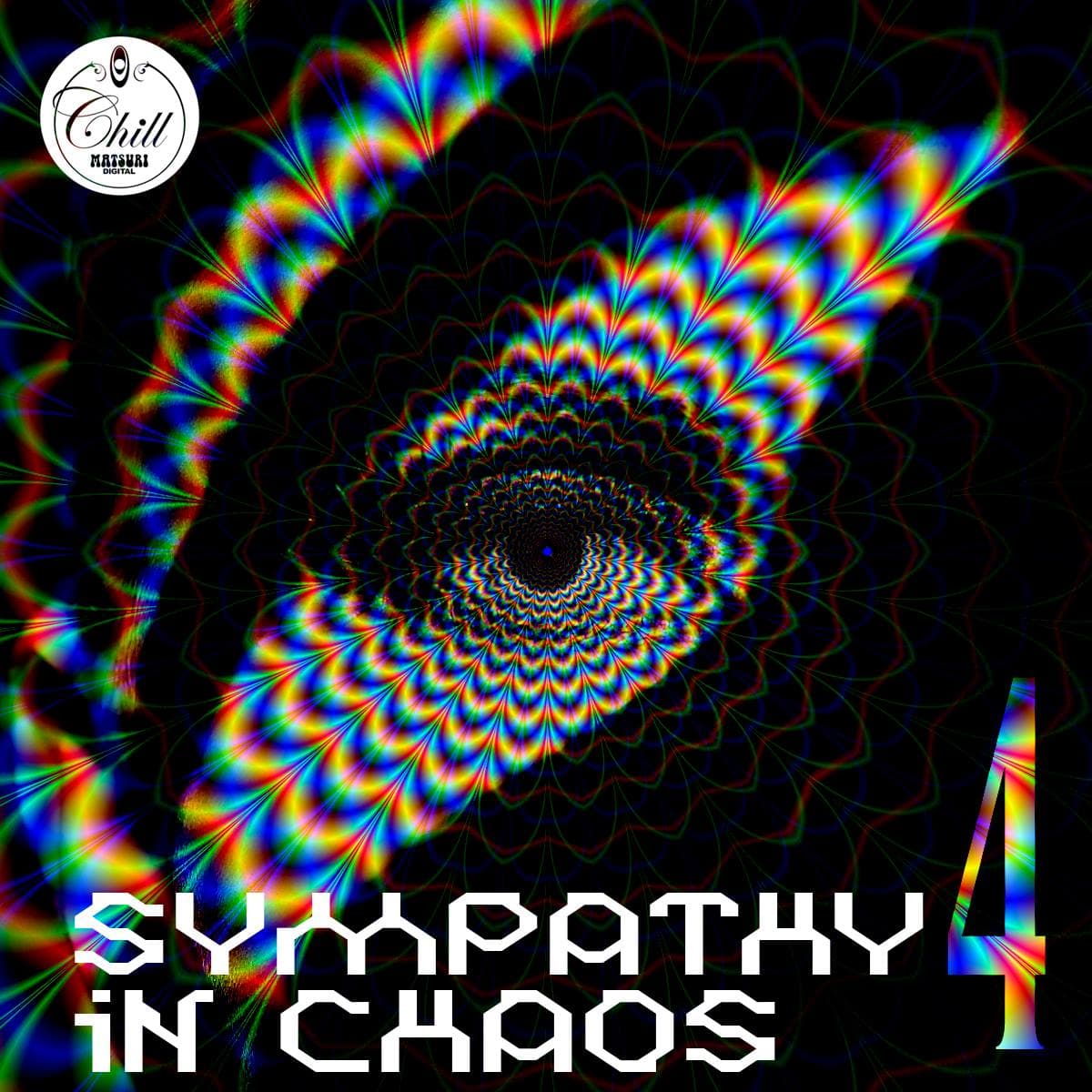 Sympathy in Chaos 4
Label : Matsuri Digital Chill
Artist : V.A
Cat No. : MDC003
Beatport Exclusive : 2018.3.2
Digital Release date : 2018.3.16
Sympathy in Chaos has returned!
Matsuri Digital Chill will soon be releasing Sympathy in chaos 4!
"Sympathy in chaos" was an artistic free-style compilation album by Tsuyoshi Suzuki released by Matsuri – the last volume was in 1999. After 20 years, we have produced volume 4.
Please enjoy the promo mix of Sympathy in Chaos 4 by TSUYOSHI SUZUKI!
Matsuri Digital Chill continues its revival of the 90s electronic underground scene with the release of Sympathy in Chaos 4. This fourth instalment in a famous series of downtempo music compiled
by Tsuyoshi Suzuki comes 21 years after the first disc in the series was issued and 19 since the last, yet the vision and vibe are the same. The release is filled with funky, groovy, trippy atmospheric productions from musicians both in Japan and across the globe. Featuring a wide array of artists, from longtime Matsuri favourites Prana, Joujouka, and Ubar Tmar to international friends styles Oforia, Banco de Gaia, and Skizologic, this compilation features a wide-ranging variety of musical in a mind-expanding flow that is sure to delight electronica fans worldwide who are interested in breaking boundaries and exploring sonic soundscapes.
Promotional Mix Recorded at Koenji Cave
www.facebook.com/koenjicave/
///Track List ///
1.Prana in Dub – Primal Sorbet
2.Skizologic – In Chaos
3.2Minds in Dub – Eclipse
4.Oforia – Private Moon
5.JOUJOUKA – Painless Pain – GAUDI Remix
6.JOUJOUKA – Fakes For Sale – OMB Remix
7.Banco De Gaia ft Sophie Barker -91 -Bennun & Healey Dub Remix
8.Rezonance Mood – Mars Calling
9.Jikooha – Peace And Anarchy
10.RaBi RaBi – ORGA – ALTZ 'Base Waves Tribe' Remix
11.N.Sof – Dealing with Latencies
12.D41 & ANODE – Mainline Music – Road 2 Tresor Remix
13.Max Million – Skying
14.Ubar Tmar – A003263
15.Funky Gong – Stranger In Paradise -Slight Return Long Mix –
16.Ten-G – KOKORO
17.JOUJOUKA – Feel Ride Roll – Ubar Tmar Remix
///Credit ///
1. W & P by Tsuyoshi Suzuki & Andy Guthrie,Re-Constructed by Andy Guthrie
2. W &P by Maor Hasbani
3. W & P by Shauli & Miki Ifrah
4. W & P by Ofer Dikovsky
5. W & P by Tsuyoshi Suzuki, Minoru Tsunoda, Tsuyoshi SakamakiRemixed by Daniel Gaudi
6. W & P by Tsuyoshi Suzuki, Minoru Tsunoda, Tsuyoshi Sakamaki,Remixed by Daisuke Yamagishi
7. W & P by Toby Marks and Sophie Barker, Remixed by Bennun & Healey, Kindly licensed from Disco Gecko Recordings
8. W & P by Makio Sato , Yuta Uda
9. W & P by Jun Iwai , Masakazu Shimonomura
10. Written by Mayu, az3, Produced by RABIRAB
11. W & P by Roy Sason
12. W & P by Daisuke Sakata , Atsushi Izumi
13. W & P by Maximos Maximilianos,C & P by Ultimae Records 2014 (ISRC : USQY51460267)
14. W & P by Takeshi Isogai
15. W & P by Minoru Tsunoda
16. W & P by Tatsuya Muto , Yoji Tamura
17. W & P by Tsuyoshi Suzuki , Minoru Tsunoda , Tsuyoshi Sakamaki, Remixed by Takeshi IsogaiArtwork by hydrotokyo