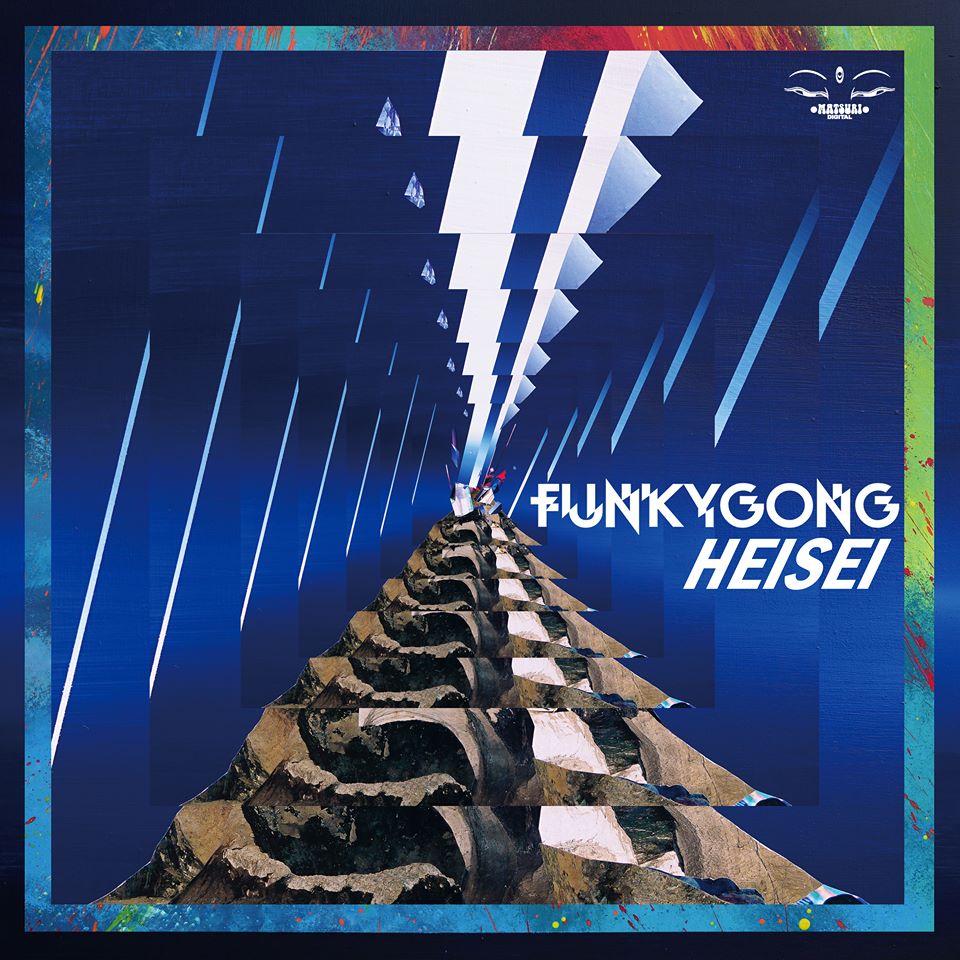 Goa Trance
Psy Trance
Trance
Title : HEISEI
Label : Matsuri Digital
Artist : FUNKY GONG
Cat No. : MD022
Official Release date : 2019.5.7
Beatport Exclusive start date : 2019.4.26
日本のみならずグローバルに多角的な視点で捉えても、流動的だった平成という一つの時代の終焉へのFUNKY GONGの思いを音に乗せて表現したタイトル曲 「HEISEI」 、ゴアトランスバンド"JIKOOHA"とのコラボレーションによりニュー・ウェイヴとサイケデリックロックが素晴らしい融合を起こした傑作「INNER FORCE」をPsy-Tranceシーン日本代表として活躍するGrasshopper Recのアーティスト"CYLON" がREMIX。
サイケデリックトランスとしてアウトプットされた移りゆく時代の波を感じて欲しい!
///ENGLISH///
Matsuri Digital brings us another storming EP with Funky Gong, which includes fresh new solo track alongside a kicking collaboration with Jikooha, which is also featured in a remix by Cylon.
The title track Heisei has a deep kick and mystical melodies with a driving groove,its evocative chords and cosmic riffs producing an otherworldly atmosphere. With cyber-rock sounds, a driving bass, and dramatic pauses, this kicker will get the body moving and spirit soaring!
Inner Force finds Funky Gong together with Jikooha putting out atmospheric tones, tribal percussion, and rhythmic patterning that take us back to the roots of Goa Trance. Its slow, deep, hypnotic loops are balanced with uplifting harmonies and driving acid riffs, resulting in a belting track that is both earthy and cosmic.
Cylon's brilliant remix of Inner Force fuses the original's tribal rhythmic pulse with futuristic psychedelic sounds to create a streamlined cyber atmosphere.This full-frequency blaster is slow burner, building up from deep inside to raise your vibes while you stomp your feet. These three tracks are sure to get dance floors around the world bouncing and grooving!
Tune in and blast off!
///Track List//
1. Hesei – Original mix-
2. Inner Force feat. Jikooha – Original mix –
3. Inner Force feat. Jikooha – Cylon Remix –
///Credits///
Track 1. W&P by Minoru Tsunoda
Track 2. W&P by Jun Iwai, Masakazu Shimonomura, Minoru Tsunoda
Track 3. W&P by Jun Iwai, Masakazu Shimonomura, Minoru Tsunoda
Track 3. Remix by Tekeo Namiki
All tracks are Masterd by Samy Guediche at CPU Lab
Art work by Orinotawashi