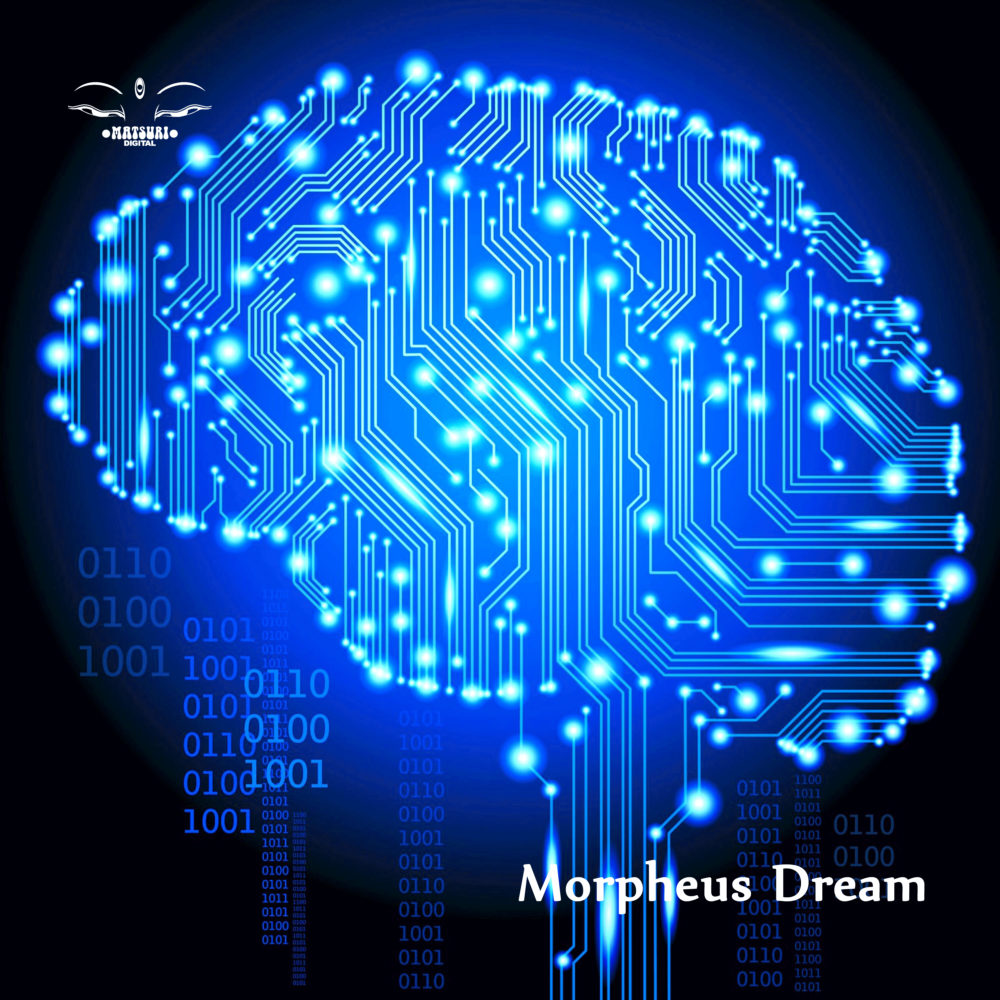 Title: Morpheus Dream
Artist : 0101
Label: Matsuri Digital
Cat No.: MD023
Official Release date: 2019.6.28
Beatport Exclusive: 2019.6.14
フランスゴアシーンのパイオニアとして今もその名を轟かせているTotal Eclipse の Stephane Holweckと、90年代よりギリシャのサイトランスシーンを索引しSamothraki Festivalのオーガナイザーを務めるなど、アーティストとしてPrasmatix・Maker名義で数々のリリースをして来たDJ Marios Trivyzasの2人が2018年から始動したコラボレーションプロジェクト「0101」による2曲入りの作品「Morpheus Dream EP」をMatsuri Digitalよりリリース!BMSS Records、Spiral Traxからリリースし、 TsuyoshiのDJセットにもヘビーローテーションされている0101の この作品には、アップリフティングな疾走感あるグルーブに、Total Eclipseの90年代を呼び起こすようなシンセのラインが上手く融合したオールドスクールファンにとっても、昔を知らない今のダンサーにも支持される楽曲が収められている。
///ENGLISH///
Matsuri Digital is proud to present a stunning release featuring outstanding futuristic music by 0101 with their Morpheus Dream EP. This project features legendary producer Stephane Holweck from Total Eclipse together with with Greek producer-DJ Marios Trivyzas of Plasmatix, the binary code name of their collaboration inspired by the digital technology that has helped them create music together across a distance of thousands of kilometres.
The title track Morpheus Dream is a driving high-energy number with a dark but uplifting harmonic framework. Otherworldly sounds and mysterious melodic lines are offset by a bouncing rhythm and mind-bending spoken sample…an evocative and futuristic production.The companion track Asteroid finds the two master musicians crafting a driving rhythmic masterpiece with eerie atmospheric effects and abstract sonic effects. Dancers will sense their connection to the cosmos as they move and groove while sonic asteroids whiz around them in all directions.
These two cutting-edge tracks will be delighting dancers across the globe this season and beyond … don't miss this brilliant new release!
///Track List///
1.Morpheus Dream
2.Asteroid
///Credits///
All Tracks W & P by
Marios Makar Trivyzas (Athens/Sao Paulo)
Stephane Holweck (Paris)
Mastered by Alex Diplock (EVP)
■0101
Facebook: www.facebook.com/01MS01/
Soundcloud: https://soundcloud.com/01ms01