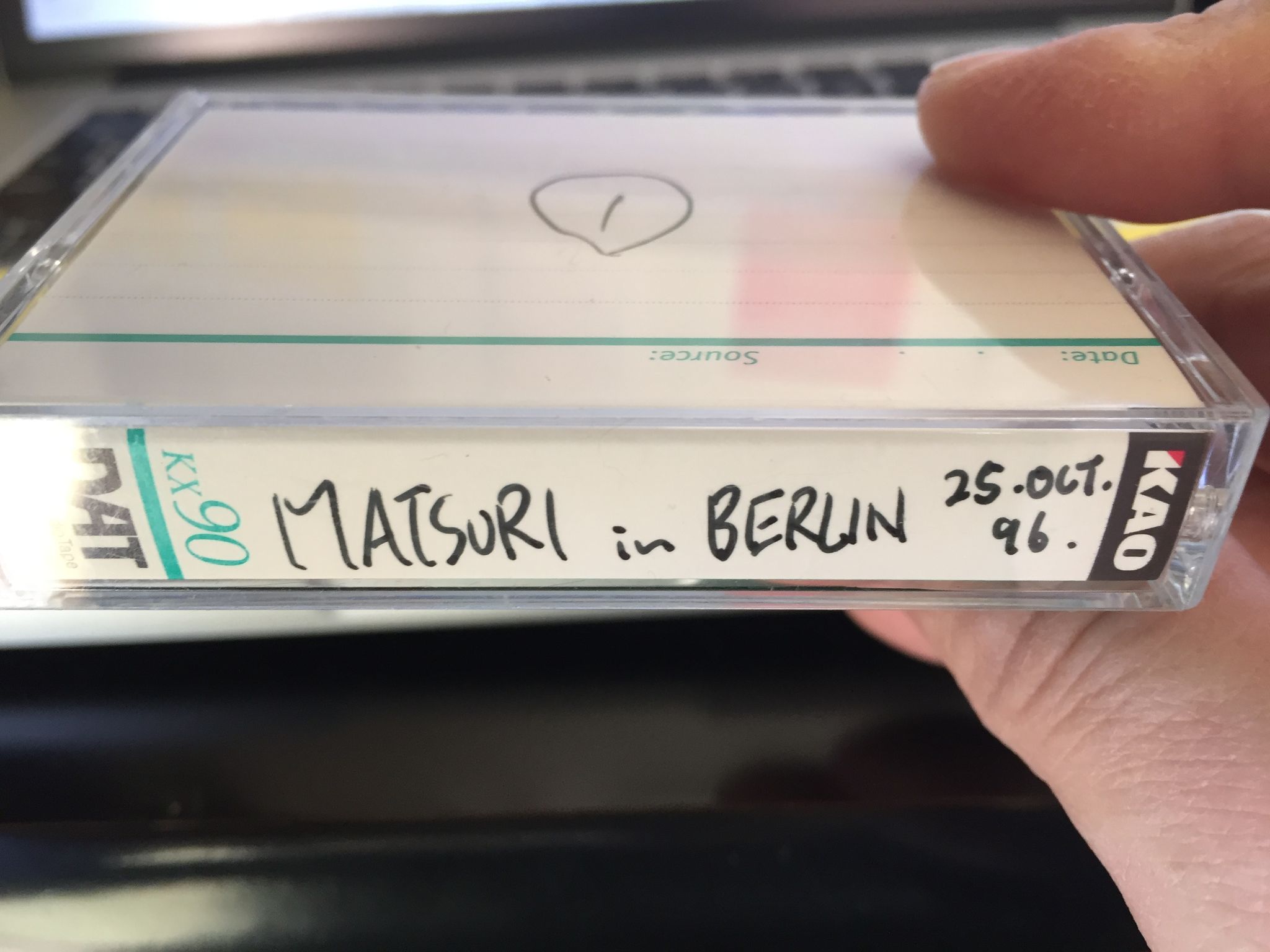 Title : Matsuri in Berlin on 25th Oct 1996 Pt1
Artist : Mix by Tsuyoshi Suzuki
Cat No. : MR-08
Official Release date : 20 Nov 2020
In 1996, Matsuri Productions crew ( Tsuyoshi, Organix boys, VJ Matsuki、DJ Keisuke) did Matsuri Berlin night. The VJ and decoration and music, everything from evolutionary Japanese psychedelic style!
The contents as below
1. Matsuri in Berlin on 25th Oct 1996 Pt1 – A 59:22
2. Matsuri in Berlin on 25th Oct 1996 Pt1 – B 32:44