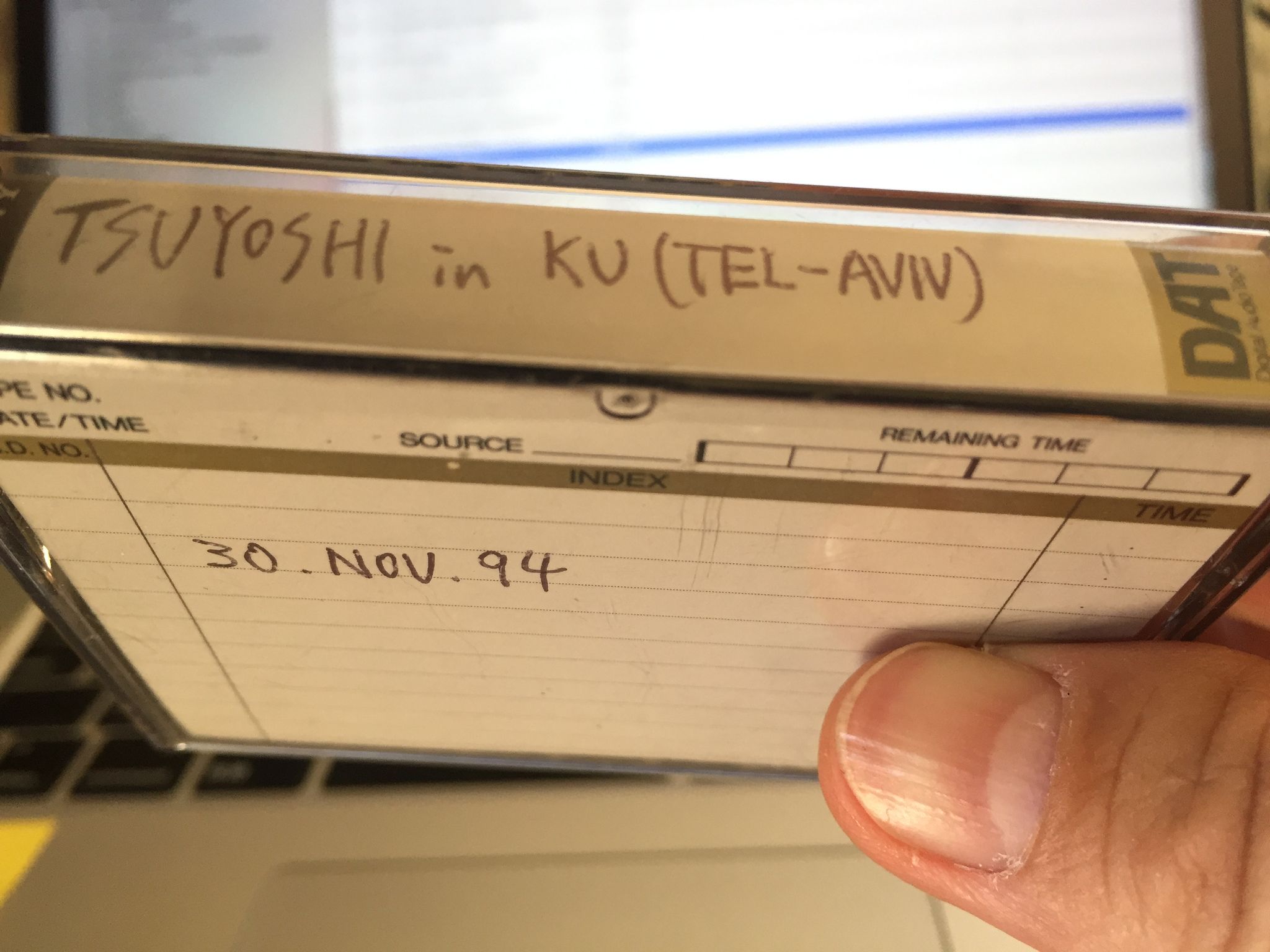 Title : Tsuyoshi's mix from 30th Nov 1994, Ku, Tel Aviv
Artist : Mix by Tsuyoshi Suzuki
Cat No. : MR-10
Official Release date : 30 Nov 2020
Do you remember the club called KU in Tel Aviv Israel?
The first time Tsuyoshi played in the club of Tel Aviv Israel, was in 1994 and he continued to play there since then.
KU in Tel Aviv was one of the first clubs that used to run Goa Trance events in Israel.
Guy Sabag, Avi Nissim, Zoob, Miko who is a Goa Trance originator used to play there a lot.
Israel is one of the best places and the most important place to be for Tsuyoshi.
This DAT was written as @KU in Tel Aviv Israel in Nov 1994, we guess it's really unusual rare DAT mixed stuff!