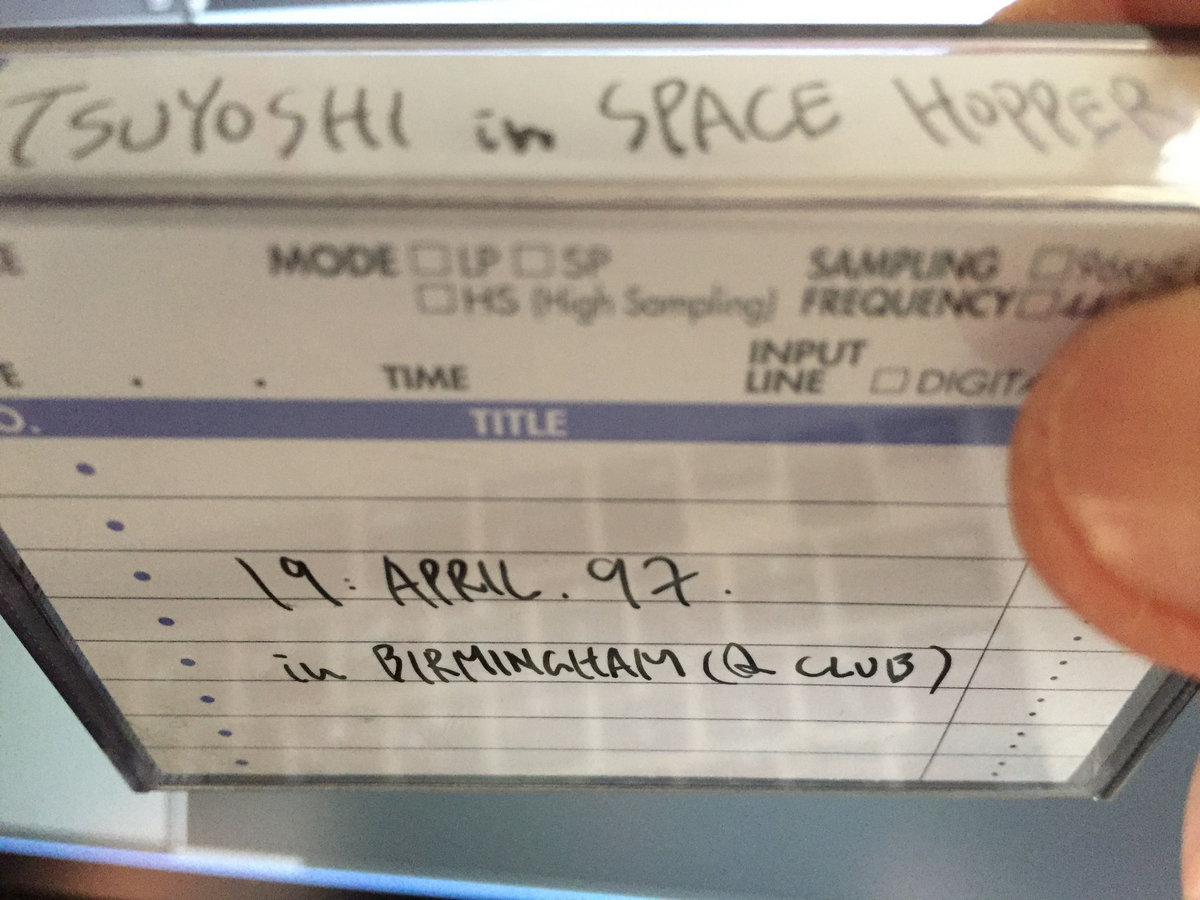 Title : Tsuyoshi Suzuki mix "Space Hopper" @ Q Club in Birmingham UK 97
Artist : Mix by Tsuyoshi Suzuki
Cat No. : MR-13
Official Release date : 29 Dec 2020
Message from Tsuyoshi :
I have got several regular events during my London time in the whole 90's and Space Hopper in Birmingham UK was one of my unforgettable parties in my life.
Hopper Tom who is the main organizer is such a nice guy and we all loved him a lot! Many young students crowd was there and the greatest thing to be there was to have such a laugh with the Leamington Spa crew from Paul and Sonya ( Man Made Man ) , Tristan , PRANA Andy aka 100th Monkey , Domino and Seb Taylor Digitalis.
We still communicate together and partying together which is an amazing thing in my life so I really really appreciated this Space Hopper and honor to upload this mix from my DAT collection!