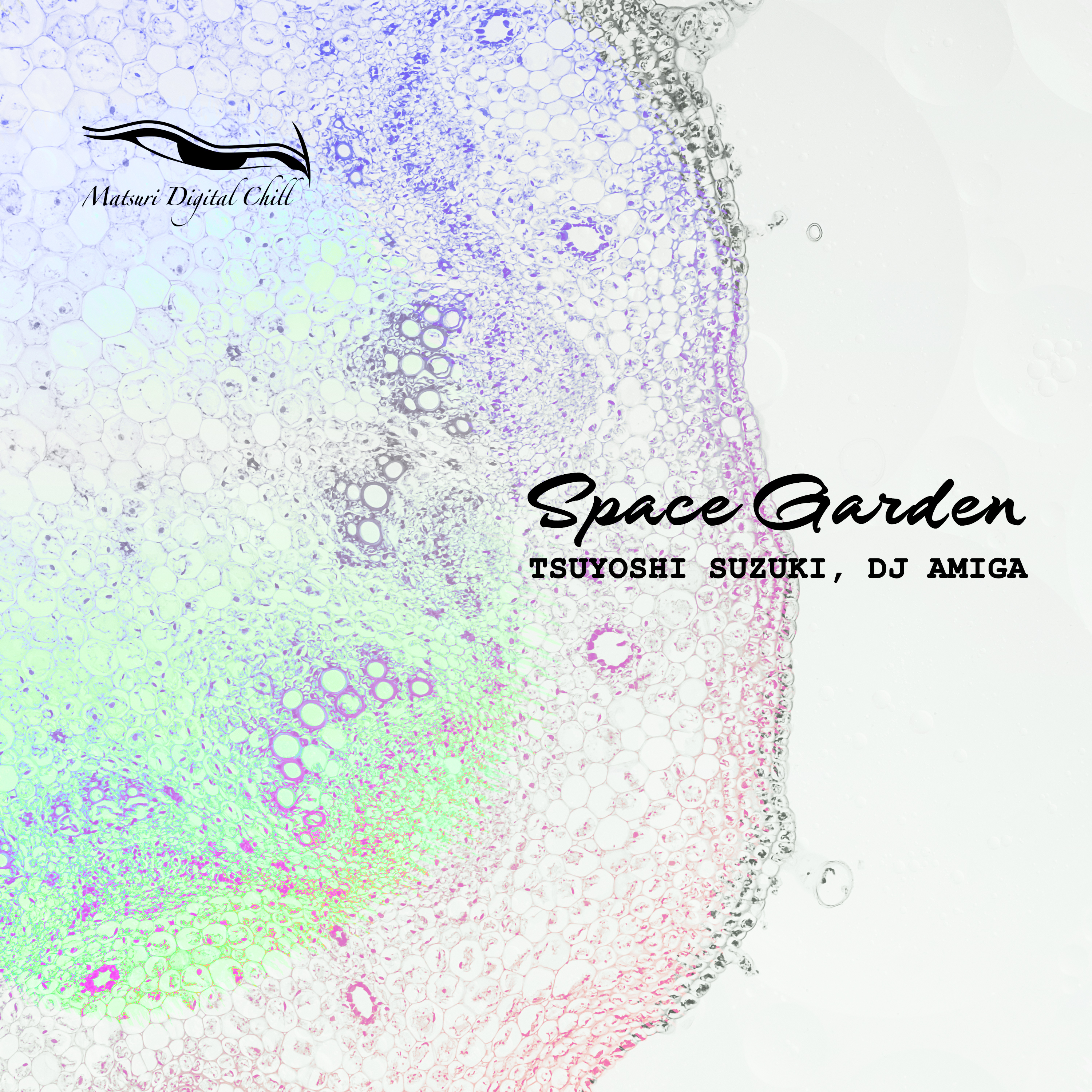 Ambient
Chill out
Downbeats
Free Style
Title: Space Garden
Label: Matsuri Digital Chill
Artist: DJ AMIGA, TSUYOSHI SUZUKI
Cat No. : MDC011
Release Date: 1st May 2023 on Bandcamp, Beatport etc
A Japanese Female composer DJ AMIGA and TSUYOSHI SUZUKI collaboration chill tune to be released!
DJ AMIGAとTSUYOSHI SUZUKIのコラボレーショントラックをリリース。
///JPN///
Matsuri Digital Chill 第11作目の作品は、女性クリエイターとして活躍するDJ AMIGAとTSUYOSHI SUZUKIのコラボレーショントラック 「Space Garden」。神妙的なモダンなチルアウトチューンに耳を傾けて欲しい。
///ENG///
Matsuri Digital Chill is delighted to announce the release of a new collaborative downtempo track with label founder Tsuyoshi Suzuki and DJ Amiga called Space Garden.
This collaboration is the beautiful result of Tsuyoshi's extensive history with a wide range of genres meeting Amiga's experience as both a DJ and crystal bowl performer. With spacious ambiance, mystical harmonies, aquatic sounds, and gorgeous sonorities, this hypnotic track will lull you into a deep state of relaxation and contemplation with just the right groove.
Unplug and lay back in this beautiful Space Garden – available on Matsuri Digital Chill 1st on May.
///Track List///
Track 1. Space Garden
///Credits///
Written & Produced by DJ AMIGA, TSUYOSHI SUZUKI
Recorded by Kazuaki Noguchi
Mastered by Roy Sason
Cover Art by HRK (25mm Design)
□DJ AMIGA
Facebook: www.facebook.com/DJAmiga.Tokyo
Soundcloud: @djamiga
□Matsuri Digital & Matsuri Digital Chill
Web: www.matsuri-digital.com/
YouTube: www.youtube.com/c/matsuridigitaljp/
Facebook: www.facebook.com/MatsuriDigital/
Soundcloud: soundcloud.com/matsuri-digital/
Soundcloud: @matsuridigitalchill
Bandcamp subscription : matsuridigital.bandcamp.com/subscribe
Instagram: www.instagram.com/matsuri_digital/