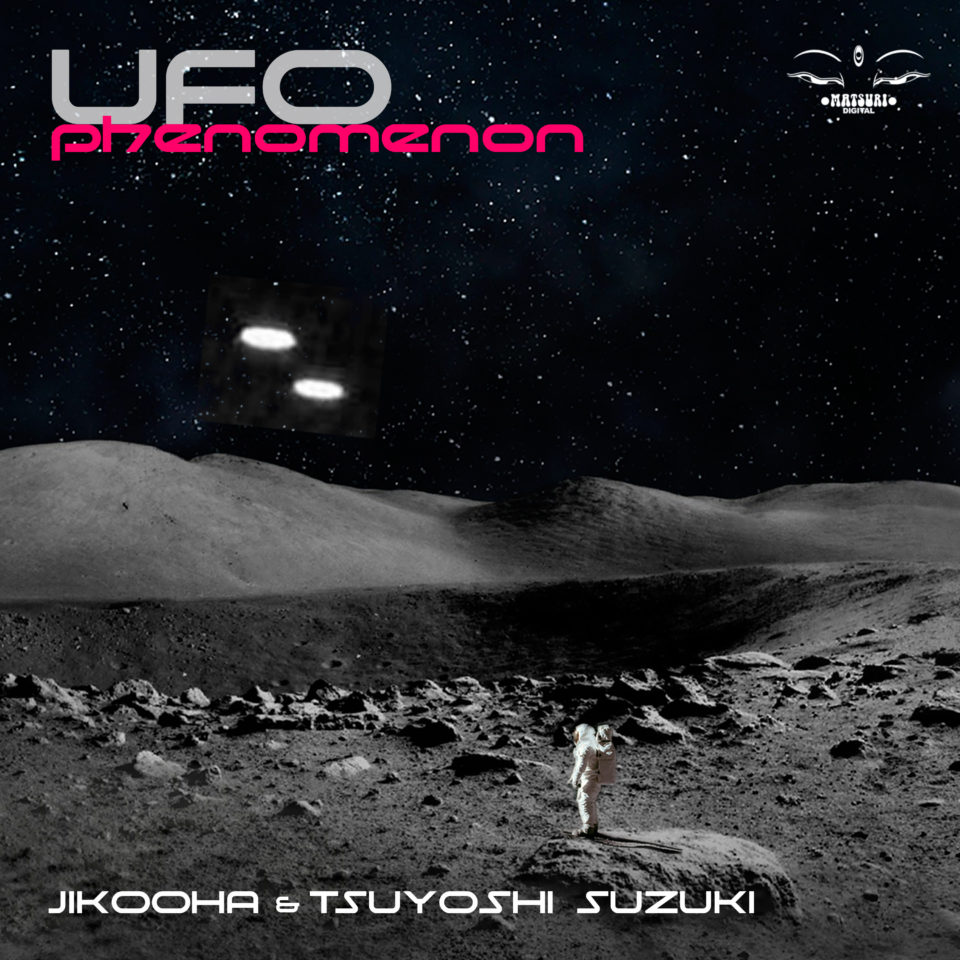 Title : UFO Phenomenon
Label : Matsuri Digital
Artist : Jikooha, Tsuyoshi Suzuki
Cat No. : MD026
Official Release date : 2019.8.23
Beatport Exclusive start date : 2019.8.9
世界のゴアトランス原理主義者達を唸らせる、アナログ感を存分に駆使した入魂の一作ここに完成!!
Tsuyoshi Suzuki and Jikooha release new tune that makes full use of the sense of analog for Enthusiasm Goa Trance fundamentalists in the world!
///Japanese///
JikoohaとTsuyoshiの初コラボトラック、「The Land Of 505」の衝撃から2年!90年代のゴアトランスを現代に蘇らせたサイケデリックワールドに彼らが再び挑んだ曲は、スペースサイケデリック!
1曲のみのシングルカットになる「UFO Phenomenon」は、世界のゴアトランス原理主義者達を唸らせる、アナログ感を存分に駆使した入魂の一作。
ゴアトランスリスナー達に聴いて欲しい一曲、ここに完成!
///English///
Japanese trance producers Tsuyoshi Suzuki and Jihooka join forces in an exciting new collaboration, UFO Phenomenon.
Filled with rich analog sounds, hypnotic melodic loops, and beautiful harmonies, UFO Phenomenon goes back to the roots of Goa Trance and synthesizes many elements into a powerful track. Cyber-rock sounds and high-energy acid riffs undulating over a trance-inducing bassline keep the energy moving and will have dance floors grooving.
A brilliant collaboration to take you on a far-out journey!
///Track List///
1.UFO Phenomenon
///Credits///
Written & Produced by Jun Iwai, Masakazu Shimonomura, Tsuyoshi Suzuki
Cover art by Jun Jikooha
Mastered by Maor Hasbani aka Skizologic, Skizo Studio in Israel