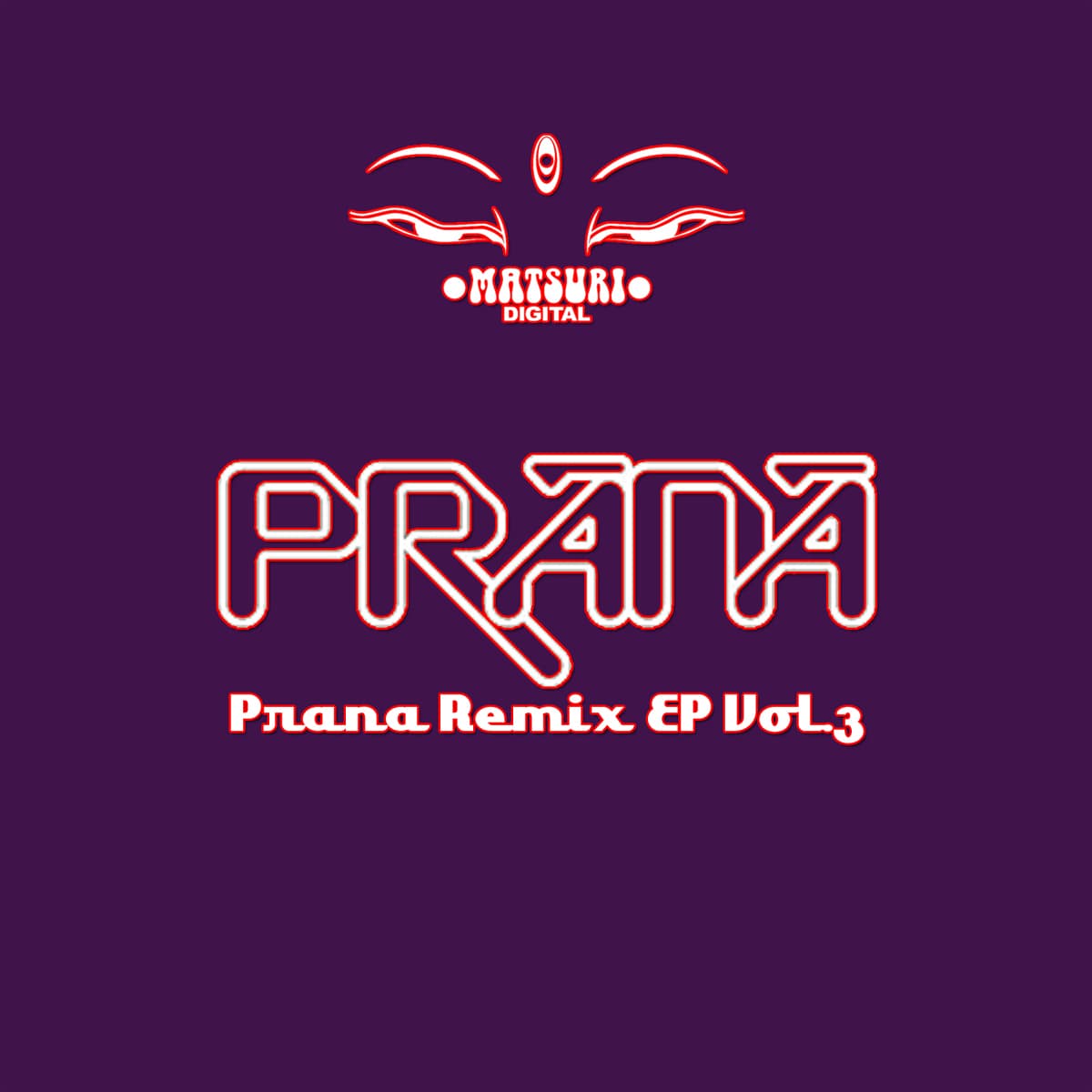 PRANA REMIX EP Vol.3
1.ALIEN PETS – FILTERIAs Kami No Michi remix –
2. BOUNDLESS -Skizologic remix-
3. ALIEN PETS -TRINODIA remix-
4.BOUNDLESS-NERVASYSTEM remix
Release : 8th Dec 2014
Label : MATSURI DIGITAL
Catalog number:MD-005
The legendary Goa Trance project Prana swept the world in the 1990s. Formed by DJ Tsuyoshi and Nick Taylor, with Andy Guthrie replacing Nick in later years, Prana returned to action when all three musicians joined forces for the first time at the Matsuri Digital Countdown Festival party in Tokyo on New Years' Eve 2013. Since then they have played other parties internationally and we can confirm that Prana already has
gigs booked for Summer festivals in Europe in 2015. Prana is now active again!
Remix EP Vol.3 is the latest Matsuri Digital release, almost a year after our previous hit EP. Vol.3 contains
two versions of Prana's hit track 'ALIEN PETS' with remixes by Filteria and Trinodia, in addition to two more
remixes of 'BOUNDLESS', by Skizologic and Nervasystem. Our upcoming Remix EP Vol.4 will feature remixes by surprise artists…
stay tuned! Enjoy! Let it rip!