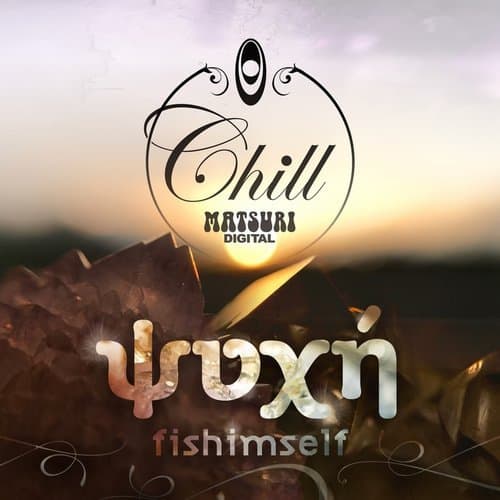 Title : Psichi (by Greek Title "ΨΥΧΗ") Compiled by Fishimself
Label : Matsuri Digital Chill
Cat No. : MDC002
Release date : TBA
///Release info///
Psichi – "Ψυχη" is the immortal part of a person , means The Soul .
The ten tracks in this compilation compose an ideal atmosphere to enter the emotional and moral word .
These ten tracks are building up an asylum for the mind , the body and the soul so to hide in from today's rhythms of life. Selected carefully by Fishimself ten never released again compositions with touches from ambient , deep downtempo , chill aggro step , slow motion vibes , eternal melodies.
Our life is fast our music is slower .Welcome to our Soul!
Please check out 10 artistic ambient tracks to journey inner your soul.
///Track List///
[1] Track: ΨΥΧΗ
Artist: Olivier Orand
Written and Produced by Olivier Orand
[2] Track: Juno
Artist: Circular
Written and produced by: Jostein Dahl Gjelsvik and Bjarte Andreassen
[3] Track: Beyond the Horizon
Artist: Ascendant
Written and Produced by Chris Bryant and Don Tyler
[4] Track : Breaking Point Of No Return (Original)
Artist : Elastic
Written and Produced By : Achilleas Dimitracopoulos
[5] Track: Interconnected
Artist: Cosmic Touch
Written & Produced by: Cosmic Touch (Throat singing by Altai Kai)
[6] Track: Hive Mind
Artist : One Arc Degree
Written and produced by: Ioannis Konstantios and Vasilis Kesalidis
[7] Track: Morphogenesis ]
Artist: Dymons
Written and produced by: Daniel Symons at Alchemy Studios
[8] Track : Astronomy
Artist : Rising Galaxy
Writen and Mixed by: Nikos Betsimeas @ Silent Wagon Studio, Athens, Greece.
[9] Track : Harmonic Oscillations
Artist : Alwoods feat. Alpha Tek
Written and produced by: John Rigas (Alwoods) and
Alkiviadis Tektamelidis (Alpha-Tek)
[10] Track: Slowly Distort
Artist: Olivier Orand
Written and Produced by: Olivier Orand