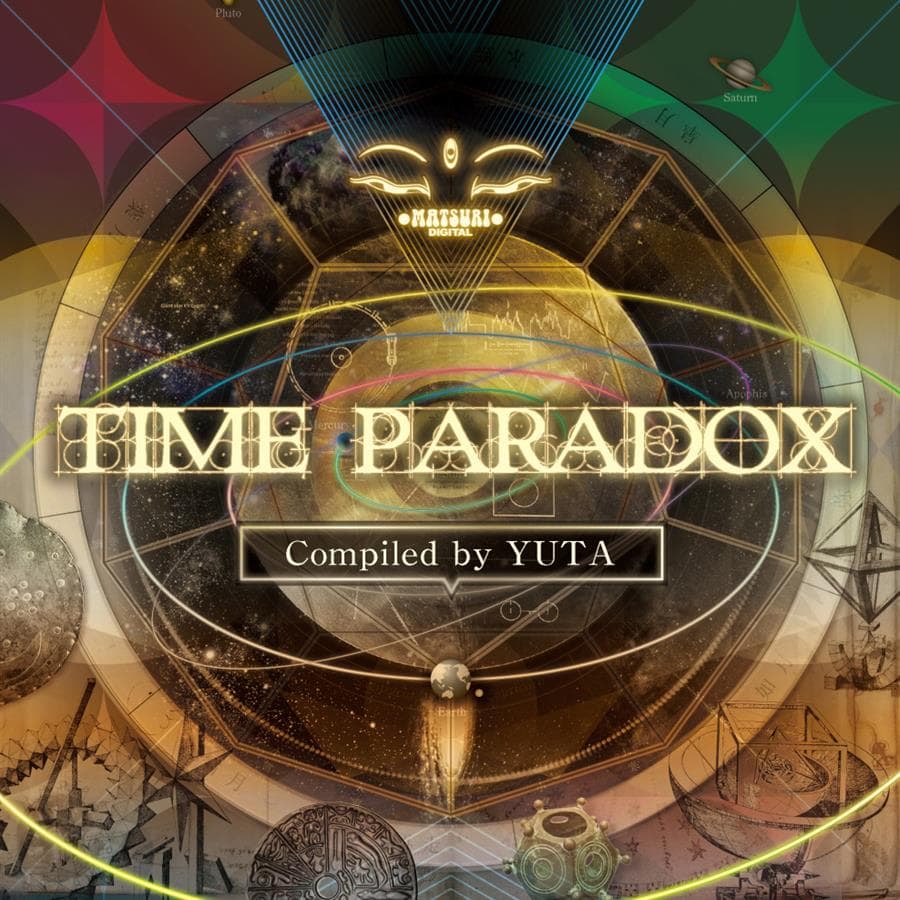 – Track List –
1.Rezonance Mood / Return To The Source 07:57
2.Shiva Chandra / Galactic High 05:18
3.MASA / Escape(Short Version) 08:25
4.Graham Wood / Slow One 07:29
5.Marcus Henriksson / Metanoe 09:09
6.Graham Wood / Feeling Weird 08:41
Release : 21 DEC2015
Label : MATSURI DIGITAL
Catalog number : MD008
The next edition of Yuta's compilation album series "Nu Goa from Japan"
-"Time Paradox" – is being released by Matsuri Digital.
Following debut track of the 'Rezonance Mood' project by Yuta and Asteroidnos are works featuring Yuta's great artist friends from around the world: Nobody Home, Graham Wood (aka The Infinity Project), Shiva Chandra, Masa…
The concept of "Time Paradox"with celebrated artists is shifting the Goa Trance movement!The Goa Trance concept has been subdivided in recent years – this masterpiece blows apart all current concepts to usher in a rebirth.
This album is not only for Goa Trance listeners but will have a powerful impact on all trance fans and acid sound lovers….Let's Tune IN!